Gallery V
Something to Remember (1992-94)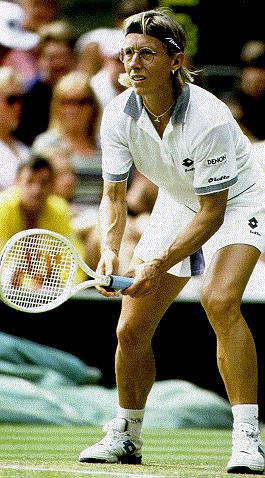 Wimbledon 1992: Martina goes down to Monica Seles in the semifinals,
6-2 6-7 6-4, as she is frustrated once again in her quest for a 10th title.
Photo, courtesy of "Women in Sports: The Complete Book on the
World's Greatest Female Athletes" by Joseph Layden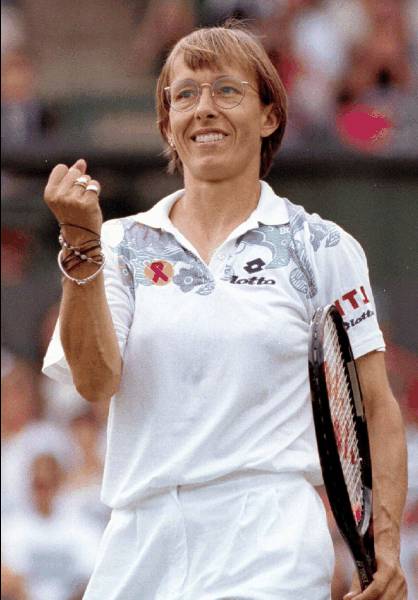 Wimbledon 1994: In her Wimbledon singles swan song, Martina proves
her critics wrong as she works her way into the finals. Here, she celebrates
after her 6-3 6-2 win over Linda Harvey-Wild in Round 3.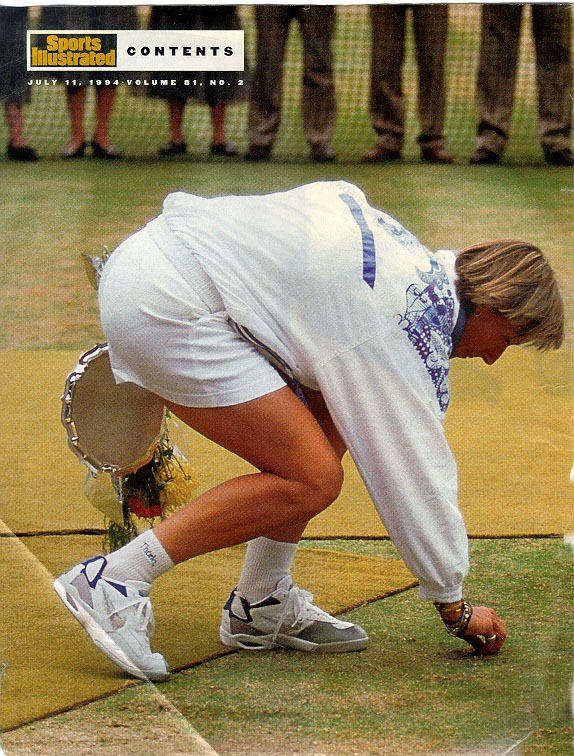 Wimbledon 1994: The fairy-tale ending her fans were hoping for did not
materialize. Martina bends down to pick a tuft of the Centre Court grass
as she leaves, following her 6-4 3-6 6-3 defeat to Conchita Martinez in the final.
Photo, courtesy of Visiri Rasikan, from "Sports Illustrated"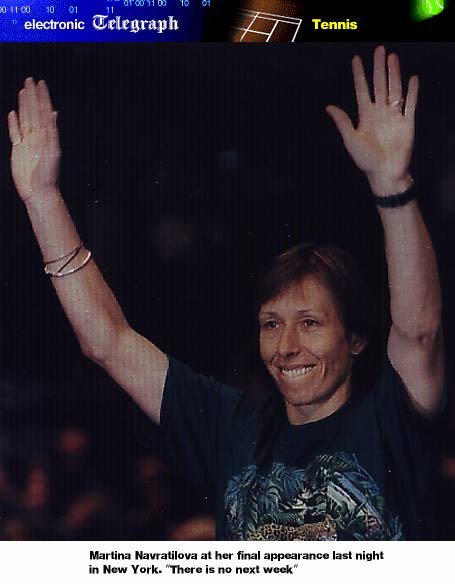 New York 1994: The final goodbye. Martina waves her farewell to singles
competition at the Virginia Slims Championships in Madison Square Garden.
It came to an end after a 6-4 6-2 defeat to Gabriela Sabatini.
Photo, courtesy of "The Daily Telegraph"